Dan Savage's HUMP! Film Festival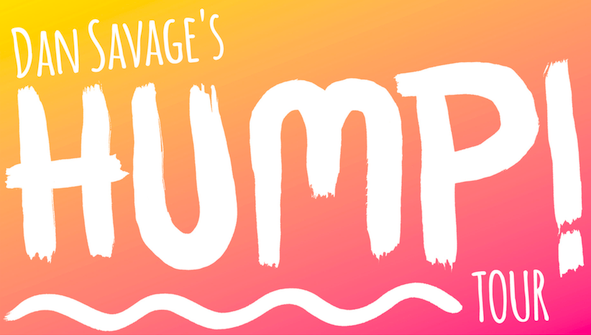 Did you and your partner(s) have a special way of making whoopee that you wouldn't mind sharing with the world? Do you like meeting other freaks because it makes you feel more normal?
America's most beloved sex columnist, Dan Savage has created HUMP! Film Festival; the perfect place to debut venue your exclusive homemade porn videos! The amateur porn videos of HUMP! are carefully curated to showcase a variety of body types, fetishes, and creative ways to do the deed!
The homemade porn videos are guaranteed to open your mind and who knows – maybe you will discover a new kink and fetish of your own? The amateur porn of HUMP! is creative and inspiring and the film festival will be coming to cities all around the USA next year, so check it out!
Cheers,
Triss :*
PUBLISHED: AUGUST 19 BY TRISS
---
Related post:
First of all, a disclaimer: if your marriage is on the rocks, get therapy. Don't pop in some cumshot porn and tell your wife that this is going to make everything better....

Everyone loves big dick porn. Whether you want to admit it or not, people look at the size of the penis while they're determinin...

Amateur porn is pretty self-explanatory: it's a form of porn videos starring models or actors that have sex on tape without being paid. But where did it all begin? As early as 1960, ama...