Jerky Girls of America Vol. 3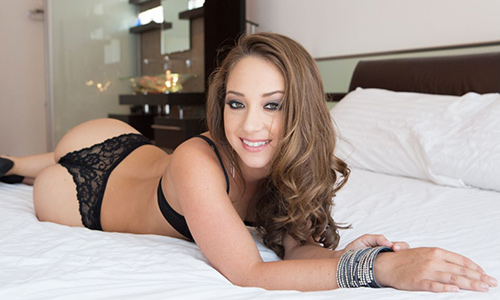 This sexy production of Jerky Girls of America Vol 3. shows us that handjob porn can be hot and dirty, and lead to a bursting cock. The lovely Valerie, Ashley Edmonds, Katie Cummings, Pocahontas Jones, Tara Ryze, Vanessa Vixon, Esmi Lee, Sara Quinn, Emily Benjamins and Miss Lexi give handjobs like they are going out of fashion.
The shots lend to an amateur porn style that excites both the receiver and the giver of hand jobs everywhere. No longer is the hand job relegated to ho-hum foreplay and pity fucks. This movie theatre backseat oldie is renewed in this project.
Cheers,
Triss :*
PUBLISHED: JANUARY 16 BY TRISS
---
Related post:
Ah, to be young and horny. In the height of discovering their sexuality, many young people explore teen porn. While it is technically illegal for minors to be sexually photographed or e...

Walking down the street today, nearly everyone you see has a phone in their pocket, which means, as far as who know, that everyone you see could be an amateur porn star....

There is a wide array of porn videos online or even in adult stores. If you are looking for professional porn, there are sites which require some amount from your credit card to access...