Jerky Girls of America Vol. 3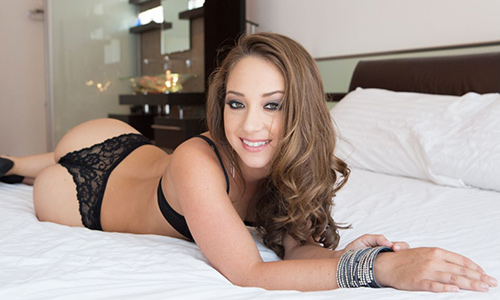 This sexy production of Jerky Girls of America Vol 3. shows us that handjob porn can be hot and dirty, and lead to a bursting cock. The lovely Valerie, Ashley Edmonds, Katie Cummings, Pocahontas Jones, Tara Ryze, Vanessa Vixon, Esmi Lee, Sara Quinn, Emily Benjamins and Miss Lexi give handjobs like they are going out of fashion.
The shots lend to an amateur porn style that excites both the receiver and the giver of hand jobs everywhere. No longer is the hand job relegated to ho-hum foreplay and pity fucks. This movie theatre backseat oldie is renewed in this project.
Cheers,
Triss :*
PUBLISHED: JANUARY 16 BY TRISS
---
Related post:
Ridiculous and amateurish quality porn on the Internet is filled with Indian porn. Most of the videos are laughable, and most of the performers do not have an idea about what they are d...

Experience is important, but nothing can replace the innocence that can not be faked. Giggling or charming looks given every now and then prove nothing and these lies can be instantly u...

Amateur porn is pretty self-explanatory: it's a form of porn videos starring models or actors that have sex on tape without being paid. But where did it all begin? As early as 1960, ama...