Jerky Girls of America Vol. 3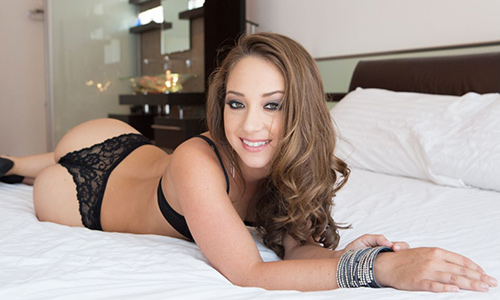 This sexy production of Jerky Girls of America Vol 3. shows us that handjob porn can be hot and dirty, and lead to a bursting cock. The lovely Valerie, Ashley Edmonds, Katie Cummings, Pocahontas Jones, Tara Ryze, Vanessa Vixon, Esmi Lee, Sara Quinn, Emily Benjamins and Miss Lexi give handjobs like they are going out of fashion.
The shots lend to an amateur porn style that excites both the receiver and the giver of hand jobs everywhere. No longer is the hand job relegated to ho-hum foreplay and pity fucks. This movie theatre backseat oldie is renewed in this project.
Cheers,
Triss :*
PUBLISHED: JANUARY 16 BY TRISS
---
Related post:
We feel like we need to explain to you why foreplay in these particular videos takes a bit longer than in other adult movies. Girls appearing in our amateur porn are not accustomed to t...

Have you ever seen those 'Girls Gone Wild' commercials that pop on at 1 AM? They depict wild and sexy college students taking off their shirts and screaming wildly while doing all kinds...

Have you ever wondered about the people behind all those amateur porn videos that appear on sites every day? They seem ordinary, like you and me, but what makes them decide to start ma...